Activities
Dalgård Camping is a quiet and easy-going family place where parents and children can have a great holiday
together.
At Dalgård Camping children have a special place in our hearts. We have established a large playground (1.600 m2), centrally situated on the campground.
The playground is divided into two areas by age. For the youngest children we have amongst other things trampoline, swings, seesaws and a sandbox with tools. For the older children we have a Tarzan trail, bouncy cushion, cable line, nest swing, seesaw, swing and much more. The playground is of course fully certified which ensures a secure environment even for the liveliest children.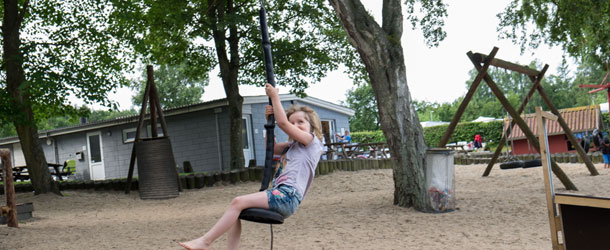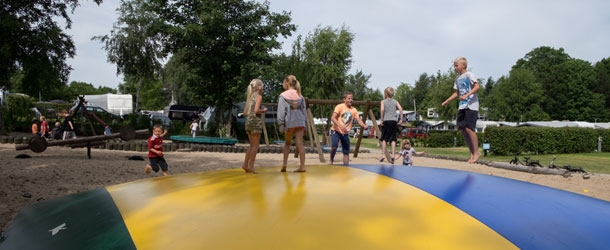 During the month of July we arrange several activities for children all ages. For example twist bread baking over open fire, colouring of stones or different kind of ball games. These activities give parents and children a golden opportunity to enjoy each other's company.
See our activity with Fjellerup fire and rescue on video. Coming here on the square Wednesdays for weeks 28 – 31.
See the other scheduled activities in the activity calendar – enjoy!